High Purity Electrolytic Iron Flakes
Electrolytic Iron Flakes produced by Industrial Metal Powders (I) Pvt Ltd are high purity iron products manufactured by the process of electro deposition.
Electrolytic Iron Flake exhibits unique characteristics, which are perfectly leveraged in specialty applications associated with the production of specialty steels, alloys for aerospace, nuclear industries, oil & gas industries. Industrial Metal Powders (I) Pvt. Ltd (IMP) deploys advanced refining technologies, adopts stringent quality control and employs adept workforce in the production of high purity iron flakes. We are globally recognized as one of the market leaders in this segment.
But what makes our Electrolytic Iron Flakes different from others? Be it for the consistency in the high purity level of our electrolytic iron flakes, low gas contents, easy to use in critical applications such as components of air crafts, electronic components & products that requires very high purity. our unsurpassed quality speaks volumes.
Production of High Purity Electrolytic Iron Flake and iron powder has been our forte and if your industry demands them, perhaps you have reached the right destination. Contact us for a quote and pave the way for your excellent quality output.
PROPERTIES
High purity
Electrolytic Iron Flakes are mfg by advanced refining technologies.
Low gas contents
Easy to use
APPLICATIONS
Specialty steels.
Super Alloys
Vacuum Melting Grade
Aerospace
Nuclear Power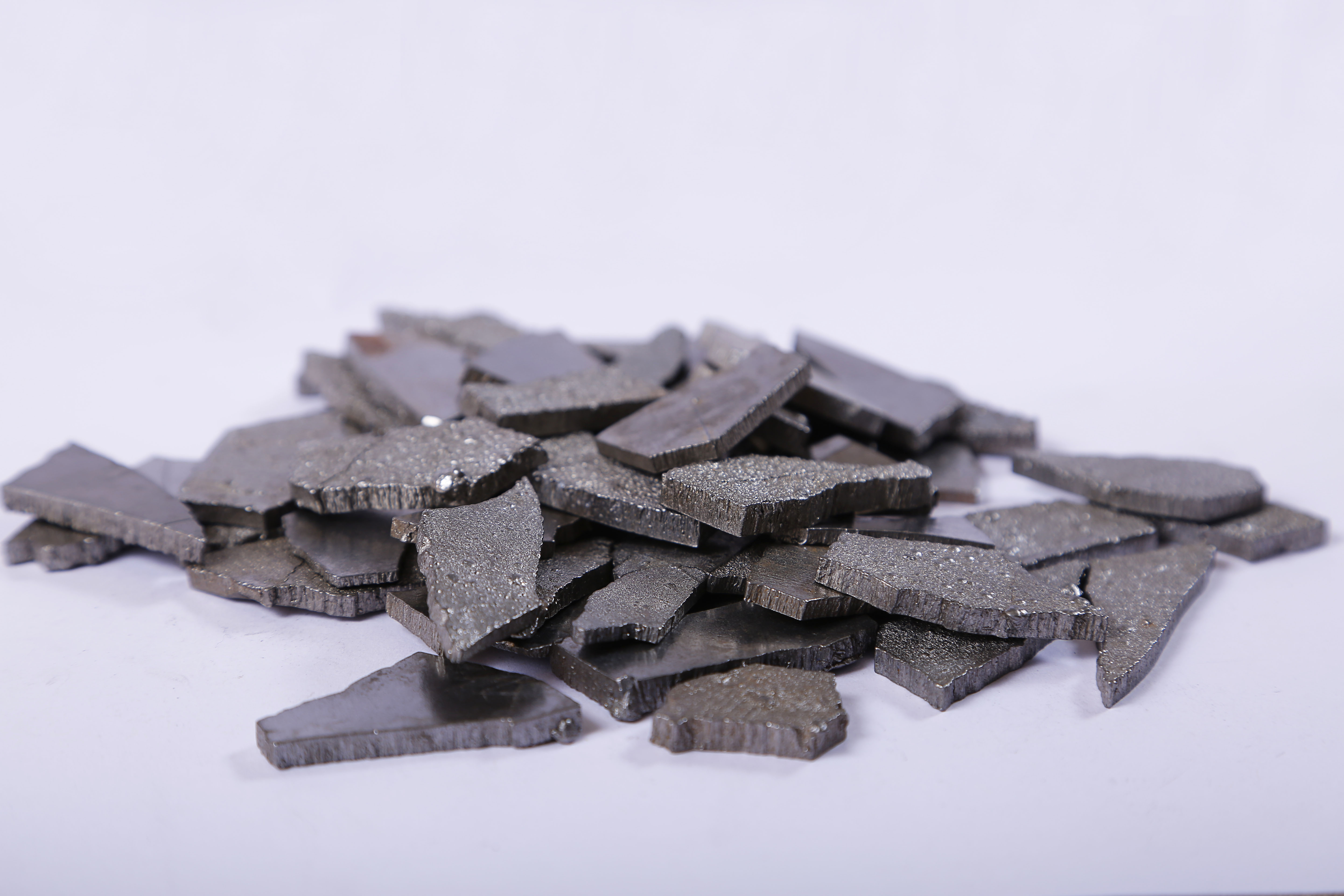 TESTED ON: ARL 3460 Spectrometer, LECO CS 230 Analyzer, LECO ONH 836 Analyzer