Industrial Applications of iron powder
When it comes to industrial application, iron powders and flakes enjoy more significance than any other metal or alloy powders. Be it for the cutting tool industry or surface coating, the wide spectrum of usage of high purity iron powder makes it one of the most sought after metallurgical product. Industrial Metal Powders (I) Pvt. Ltd. (IMP), one of the most reputed iron powder manufacturers, produces high purity electrolytic iron powder to meet the stringent requirements of Industrial Applications and paves the way for high quality products.
Stone cutting segments: Iron powders and pre-alloyed powder are exclusively developed by our skilled team to enhance the quality of diamond tools such as gang saw, wire beads, circular saw, and polishing tools.
Oxygen absorber: IMP produced various iron powders for different particle size distribution & reactivity which impact the oxygen absorption rate and time. IMP can customize as per customers' requirements based on their Applications. Since IMP produces FCC grade powders, manufacturing of oxygen absorbers for food & pharma can be rest assured
Chemical reagents: IMP has specially developed high reactivity and purity iron powders products for chemical Applications to be used as catalyst and reagents.
'
Magnetic Wedges and cores: Electrolytic iron powders of IMP finds an excellent application in the manufacturing of Ferro magnets, where the demand for high purity, excellent particle size distribution, and sintering properties are critical.
Polypropylene polymer: The good dispersion of iron powder in Polypropylene matrix is smartly utilized to reinforce them and thereby enhance thermal stability and storage modulus.
MR fluids: Our rich R&D efforts pertaining to deployment of high purity electrolytic iron powder in MR fluids have yielded fruitful results. Infact IMP has developed special grade material exclusively for the application of MR fluids.
Non destructive testing: To detect defects using magnetic particle testing. IMP has extra fine powders.
Printing: With good powder morphology, particle size, and purity, our iron powders find application in magnetic inks and toners.
Surface Coating: Being a robust material, our powders are also widely used in the coating of hard boards to produce magnetic boards.
With quality and purity being the backbone of all our products, we are sure of meeting any technical requirement of your industrial need. To know further about our products and their potential application, please connect with us.
STONE CUTTING SEGMENTS
There are three binders in metal powder such as cobalt, nickel and iron.
Electrolytic iron powder is being used as a major binder for diamond tools industries . Its high purity, fineness & irregular morphology helps for excellent sintering properties.
These properties are enhancing diamond tools production quality.
Because of rising the prices of metal powders, manufacturers are searching for the cheaper metal powder for making to segments, hence electrolytic iron is the best option available for DCT.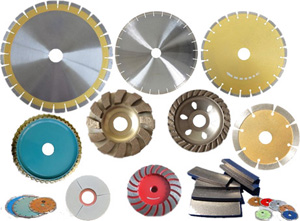 Electrolytic iron powder is the only competitive products now a day's available in market.
Improved green strength.
The different grades of EIP is used for making the gang saw, wire beads, circular saw segments & also polishing tools.
EIP is the best option for Marble/Granite/Sandstone/Kota Stone/Lime Stone cutting segments.
FHD-325, FMD-400, FLD-500, EC10TR, COATED POWDER and PREALLOYED POWDERS are specially developed for making the stone cutting segments.
IMP has the facilities to produce customized prealloyed powder with 100% secrecy.
OXYGEN ABSORBER
An oxygen absorber is a specially formulated and packaged chemical that removes all or a significant percentage of oxygen in an appropriately sized and sealed space.
Oxygen absorbers perform their action through a chemical reaction. They contain iron powder which reacts with the oxygen in the air causing the iron powder to rust. When all the iron powder has oxidized, the oxygen absorbers are "loaded" and the absorbing action stops. Remove the oxygen from an active absorber and the chemical reaction stops. Put them back in the air and the reaction starts again until the iron is gone. The active agent in oxygen absorber packs is typically a iron oxide powder packaged in a material which retains the powder but allows air and moisture to penetrate. Oxygen absorbers are available in a range of sizes suitable for differing storage container capacities.
An oxygen absorber includes an iron powder, and a first layer coated on a surface of the iron powder and formed of iron chloride through a chemical reaction.
CHEMICAL REAGENTS
The Electrolytic iron powder can be used as catalyst and reagent in synthesis of Chemical & diamond.
In catalyst and reagent, because of its high reactivity & purity of Electrolytic iron powder,the manufacturer will get the benefit of high productivity and cost efficiency in its applications.
Electrolytic iron powder can also help in replacing CIP in the synthesis of diamond.
CHD-100, CMD-200, FHD-325 mesh products are specially developed for chemical applications.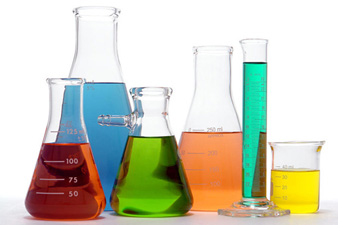 MAGNETIC WEDGES
Electrolytic iron powder is suitable for manufacturing Ferro magnets for different applications like soft magnetic wedges.
In magnetic applications, because of its high purity and excellent particle size distribution and sintering properties,
Electrolytic iron powder has wider range particle sizes which can be good option for these applications
Magnetic wedges contain almost 70% iron powder.
CHD-100, CMD-200, FHD-325 mesh products are specially developed for magnetic wedges applications.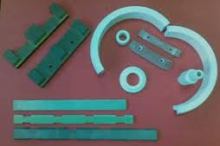 POLYPROPYLENE POLYMER
Reinforcement of Electrolytic Iron Powder in Polypropylene Polymer
Experimental density of Polypropylene (PP) and Iron powder composite is close to theoretical density.
Microstructural study indicated excellent dispersion of Iron powder particles in the Polypropylene matrix. - Hardness increased with increase in Fe content in the composites.
Percolation threshold was achieved at 4.6 vol. % Fe (30 wt. %) for extruded composites and 7.11 vol. % (40 wt. %) Fe in PP/Fe composites
Dielectric constant and dissipation factor increased with increase in Fe content in the matrix.
Thermal stability increased significantly with the addition of Fe content in the matrix.
Melting Temperature of PP/Fe composites decreased with addition of Fe content while crystallization temperature increased.
Percentage crystallinity increased with addition of Fe content in Polypropylene matrix.
Storage modulus increases with addition of Fe content in Polypropylene matrix.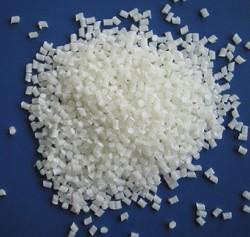 MR FLUID
Electrolytic iron powder due to its high purity and physical characteristics can be used for MR fluid.
IMP has carried out various trials for MR Fluids with its high purity electrolytic iron powder.
EIP is the cost effective solution to replace other costly iron powders in MR fluids. used for MR fluid.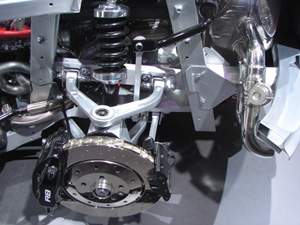 SOFT MAGNETIC CORES
Electrolytic iron powder is widely used in manufacturing of magnetic cores due to its high purity and physical characteristics.
Due to its excellent magnetic properties, electrolytic iron powder can be used for making ferromagnetic cores.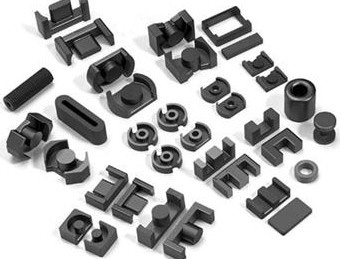 NON DESTRUCTIVE TESTING
Electrolytic iron powder has been successfully used in magnetic particle testing or inspection for defect detection in ferrous parts.
IMP makes Electrolytic iron powder from coarse grade to extra fine grade, hence customer of NDA having varied cost effective option for such applications manufacturer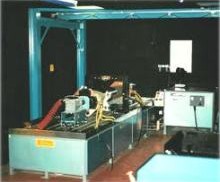 PRINTING
It is also useful for manufacturing magnetic inks and toners.
Due to purity, soft magnetic properties, particle size distributions, low density, good flow, powder morphology and electrical qualities.
Electrolytic iron powder is best option for printing.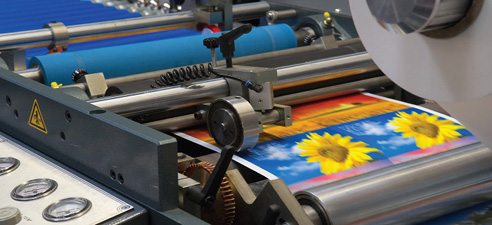 SURFACE COATING
The electrolytic iron powder is used in hard board manufacturing industries for surface coating